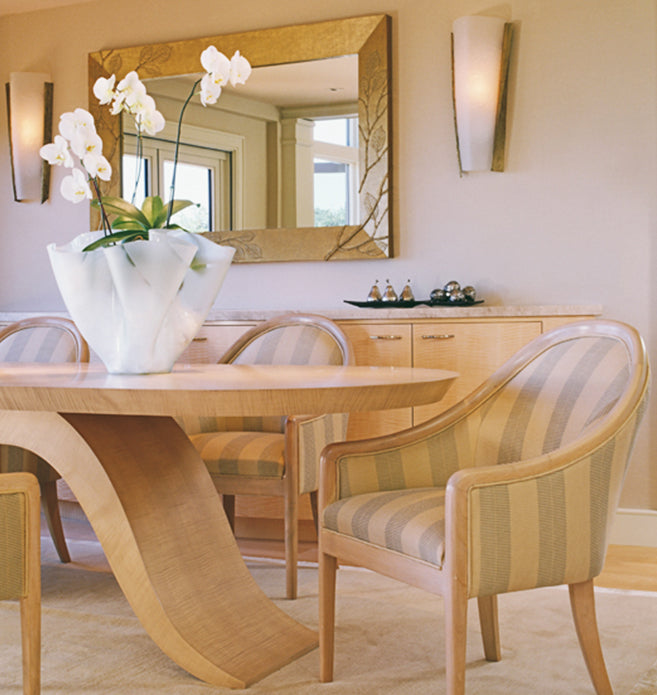 Elegant, handcrafted furniture.
Ruth Livingston has long been admired for her exuberant celebration of a simple form; her reverence for nature and sustainable materials. Interior designers, architects and developers nationwide collaborate with Ruth to create compelling solutions for their most discriminating clients.
The Ruth Livingston Studio Collection is the recipient of five prestigious Design Excellence Awards. Ruth's studio occupies an elegant gallery on Tiburon's historic Ark Row.
"We knew even before beginning the journey with Ruth that our concerns and goals would be addressed. What surprised and delighted us were the many original design solutions for challenges that presented themselves along the way. We were thrilled with her meticulous attention to detail, the beautiful and comfortable furniture unique to our home, and the collaborative process (Ruth enlisted her "family" of artisans and craftspeople). All of this made the journey a uniquely satisfying experience for us!" – B.S. Kent Woodlands